‹ Blog
How much do window shutters cost?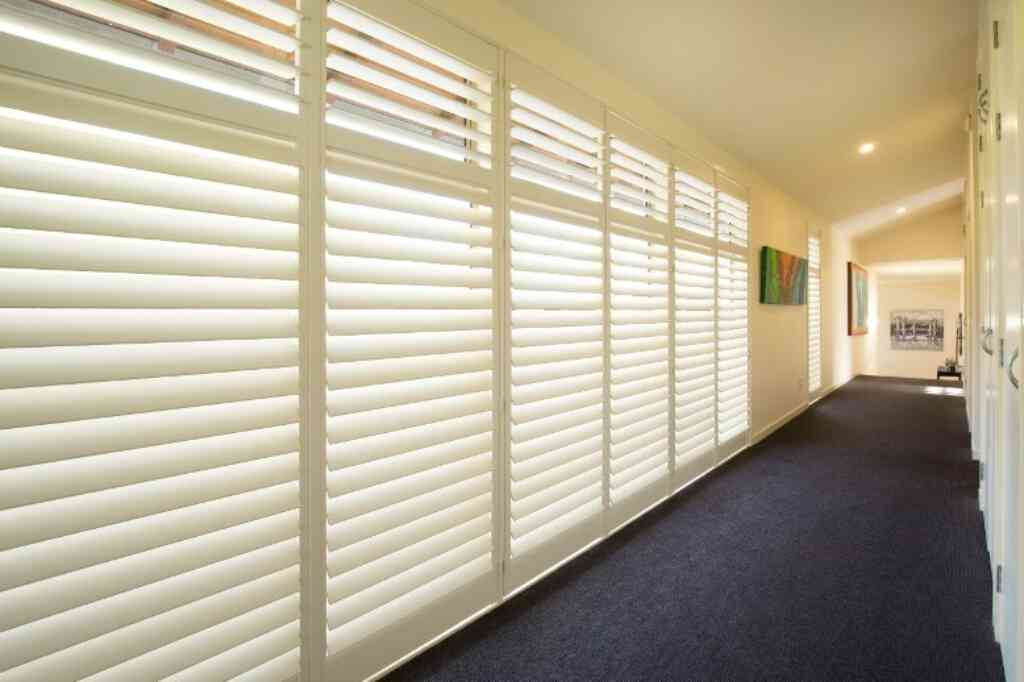 When it comes to improving your home's appearance and functionality, window coverings play an important role. Knowing what's right for your home is a hard cost decision. Among the options available, window shutters are a popular choice. In this blog post, we'll explore different aspects, including cost, comparing shutters to curtains, and highlighting the differences between shutters and blinds.
When considering shutters, you'll find various options suitable for indoor and outdoor window coverings, offering elegance and versatility. The cost of window shutters can vary based on several factors:
Material: Shutters come in wood, vinyl, composite, and aluminium. Wooden shutters tend to be pricier due to their natural beauty and durability. Basswood is the best quality material you can get, and a wood called Paulownia is the second best.

Size: The dimensions of your windows will affect the cost, with larger windows requiring more material and incurring higher expenses.

Style: Different shutter styles, such as plantation, café-style, or traditional, come with varying price points.

Customisation: Opting for customised shutters will increase the cost but allow for a perfect match to your window's size and style.

Installation: Professional installation is recommended for shutters and typically adds to the overall cost.
For a precise estimate tailored to your needs, you can use our online tool. This tool lets you input your window dimensions and preferences to receive an instant price quote.
Comparing window shutters to curtains in terms of cost and other factors:
Cost: Curtains are often seen as a more budget-friendly option than shutters. While high-end curtains can be expensive, various shutter options accommodate different budgets.
Style and Aesthetics: Window shutters provide a timeless and sophisticated look that can enhance your home's overall appeal. In contrast, curtains offer a softer and cozier appearance.
Light Control: Shutters offer excellent light control and privacy options with adjustable louvres. Curtains provide some light control but are less adaptable in this regard.
Maintenance: Maintaining shutters is relatively straightforward, requiring occasional dusting or wiping. Curtains, especially those of delicate fabrics, may require more frequent cleaning and care.
Durability: Well-made shutters are highly durable and can last many years, whereas curtains may need more frequent replacement or updates.
Choosing between window shutters and curtains involves considering cost, style, and practicality. While shutters may come with a higher upfront cost, they offer lasting value, durability, and a timeless aesthetic. Curtains are a more budget-friendly option, providing a softer look. Your decision ultimately depends on your preferences, budget, and the specific needs of your space.


Book a free consultation
Oct 11, 2023