‹ Blog
The Art of Choosing the Perfect Shutter Colour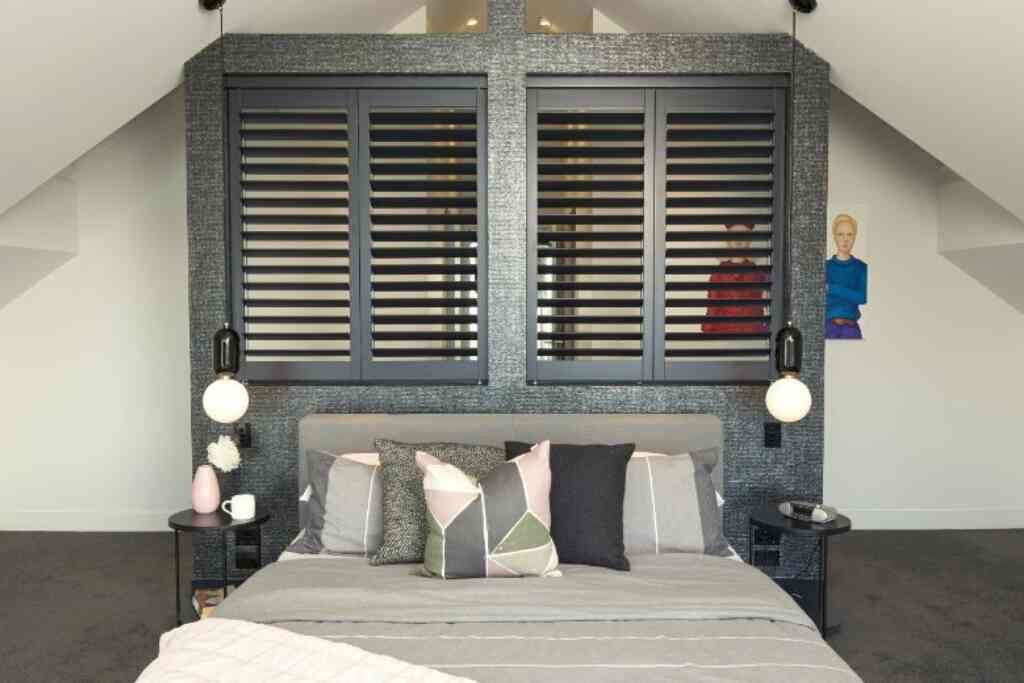 The impact of selecting the right colour for your window shutters can not be underestimated; it can transform the entire appearance of your home's interior colours. Whether you envision a vibrant, eye-catching feature of a more understood and elegant statement, the choice is yours.
At Brightshine, we're dedicated to offering a versatile array of finishes for shutter, ranging from a rich spectrum of paints to elegant stains, which can be tailored to suit your desired aesthetic. If you have a specific hue in mind, our colour-matching option ensures your visions can become reality.
Navigating through the selection process.
So, how do you make the perfect choice for your home? The essence of selecting the right shutter colour lies in understanding whether you want the colour to blend harmoniously or strikingly stand out in your space. Whether you prefer a matching or contrasting shade, the key is ensuring it synchronises seamlessly with your overall colour palette.
Embrace the power of neutrals.
Over time, we have observed that natural shades create a special allure for many. Here's why they are a popular choice:
Design versatility: Neutrals provide a versatile canvas, allowing you to refresh your room's decor effortlessly without altering your shutters.
Amplify Natural light: The colours amplify the influx of natural light, making your space appear more spacious, brighter and inviting.
Timeless Elegance: Neutrals harmonise with various interior themes and are a testament to the enduring charm of simplicity.
Bright colours.
Choosing a bright, bold colour can make a strong focal point in your room. Red is classified as a warm colour and encourages positive feelings of confidence, energy, and excitement.
Alternatively, choose a darker colour which can be more subtle and bring attention to certain features in the room. You could match pieces of furniture with the shutter colours to tie in the colours and create a certain mood. Matte black or charcoal on white window frames can add a modern look and more industrial look and tie in with an existing design within your home.
The personal touch.
While we are here to offer many insights, the ultimate decision rests on your personal preference. While it's essential to consider the factors above, you should choose a colour that resonates with your vision and makes you happy.

Consulting with a professional designer or an experienced contractor can provide valuable insights tailored to your home and preferences. Our expertise can help bridge the gap between your aspirations and practical execution. You can order a free sample before purchasing your shutters to ensure the colour will work for you. At Brightshine, we empower your decisions, providing that your shutter expresses your unique style and taste and helps the narrative of your home's exterior.
Book a free consultation
Sep 25, 2023