‹ Blog
Shutter Maintenance Guide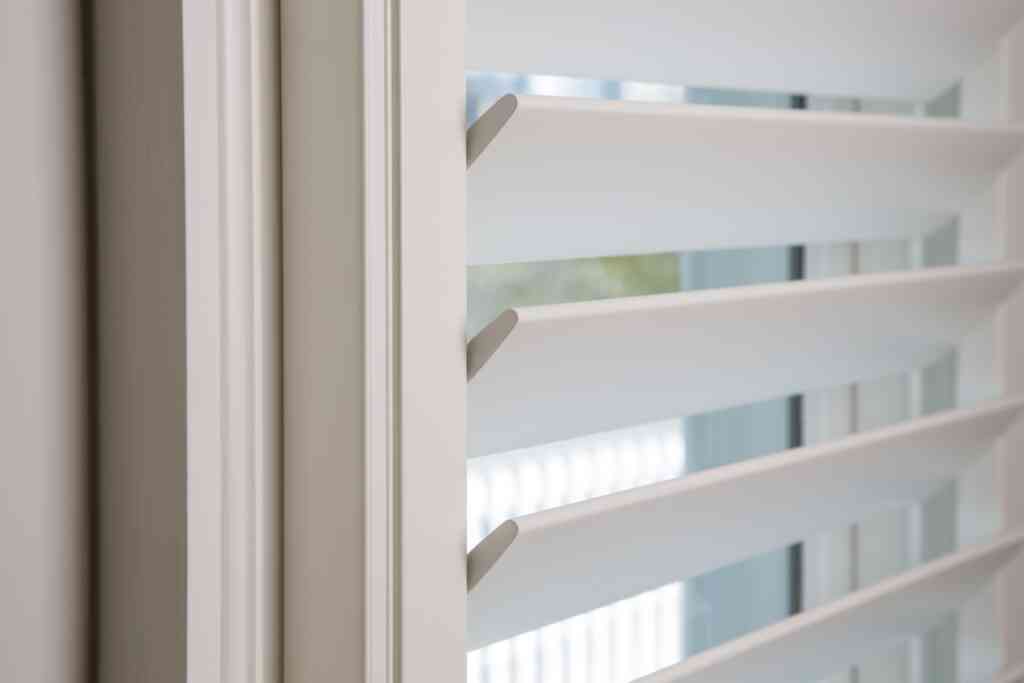 Maintaining Your Shutters

When purchasing any luxury or high-end product you want to feel confident in who you're purchasing from and what kind of after sales care then can provide to ensure the product can be maintained. Here at Brightshine we pride ourselves on providing a high level of customer service and after sales support as we understand that our products are made to integrate seamlessly into your home and are built to last. Read on for our tips and tricks to keep your shutters well maintained and how we can assist you in case an accident happens.

Keep it Simple – Keep them Clean
The first recommendation we'd make to keep your shutters working well is to keep them clean and dust free, generally all that is required is a light feather dust every couple of days to stop dust settling into any of the joints or moving parts. See our cleaning guide online here.

Be Gentle
Although our shutters are made from 100% solid timber and are built to last, we do recommend people be gentle with them as there are a lot of moving parts. Wear and tear over time is inevitable but you can reduce this by being careful when opening the louvres and shutter panels, the less stress or force that goes through the joints and hinges the better as this will ensure they continue to work nicely overtime.

It's in the name - Keep the panels shut & tilt the louvers instead.
Unlike blinds, shutters are a permanent structure that are installed onto your window frames. The idea is to tilt the louvers to manage the light instead of opening the panels. You can't just pull a cord or chain and the shutters disappear up into the celling, the panels are designed to be kept shut in front of the windows and only opened if you need to clean the glass. The only exception is if you have bi-passing or bi-folding shutters but even then, opening them constantly or leaving them open isn't always practical, we encourage customers to do some research and consider this when purchasing. This also reduced the likely hood of the louvres or panels being damaged by swinging in the wind or knocked by someone walking past.

Shutter Repair Quick Guide:
Our Brightshine shutters are truly built to last, by using 100% Basswood timber we avoid the bowing and sagging issues that can come along with PVC/MDF options. If you follow the above recommendations and look after your shutters well, they will last and look amazing for many years to come. We do know, however, that accidents happen… we have had many calls about dogs chewing through louvres, kids kicking balls into them and even a couple casualties after a few too many drinks. See our quick repair guide below in case you're shutters fall victim to a miscellaneous flying object.

What to do if one of your louvres has a broken pin on one side?
If you have a broken louvre pin it is likely the louvre will have dropped down on one side and will no longer rotate as normal. If this happens feel free to pop in or call our office to buy some new pins, which are $4 per set. They are easily installed by first removing the existing broken pin from both the louvre and shutter panel, you can then insert the new spring-loaded pin into the side stile of the panel, push the spring pin in and slip the louvre over the pin so it springs back into the hole in the louvre.

What to do if one of your louvres has been cracked or damaged and needs to be replaced?
We all know accidents happen so here at Brightshine we are prepared by having a spray-painting booth onsite. This allows us to cut and paint replacement louvres easily in case the dog chews through one. All you need to do is measure the length of your louver (not the entire shutter panel, just the rotating louvre) and we can get one made up for you from $50 each.


What happens if any of my shutter componentry wears down over time?
We hold stock of all the parts used to make up our shutters from spare hinges in serval colours to magnet strike plates and screws. If any of these parts wear or rust overtime just send us a quick photo of the part you need and we can provide you with a cost for replacements.

What happens if I scratch or damage the paint on my shutter panel?
If you end up with a small scratch on your shutters, we can send you some touch up paint to remedy this. If there is a deep or large scratch in your shutters, we can look to have the panel repainted at our factory, please note the paint finish will likely be different to the original factory finish. In some cases, if the damage is too severe the only option is to order a new panel from the factory as a replacement as there are some things we cannot fix.

What do I do if my louvres won't hold their position?
This is quite common as the louvres are operated regularly and the panels settle after installation. On the side of the panel is a hole with a screw – this is the tension screw. Simply tighten this gently with a screwdriver and the tension will be adjusted on the louvres.


Book a free consultation
Apr 01, 2022