‹ Blog
What type of window treatments are best for a kitchen?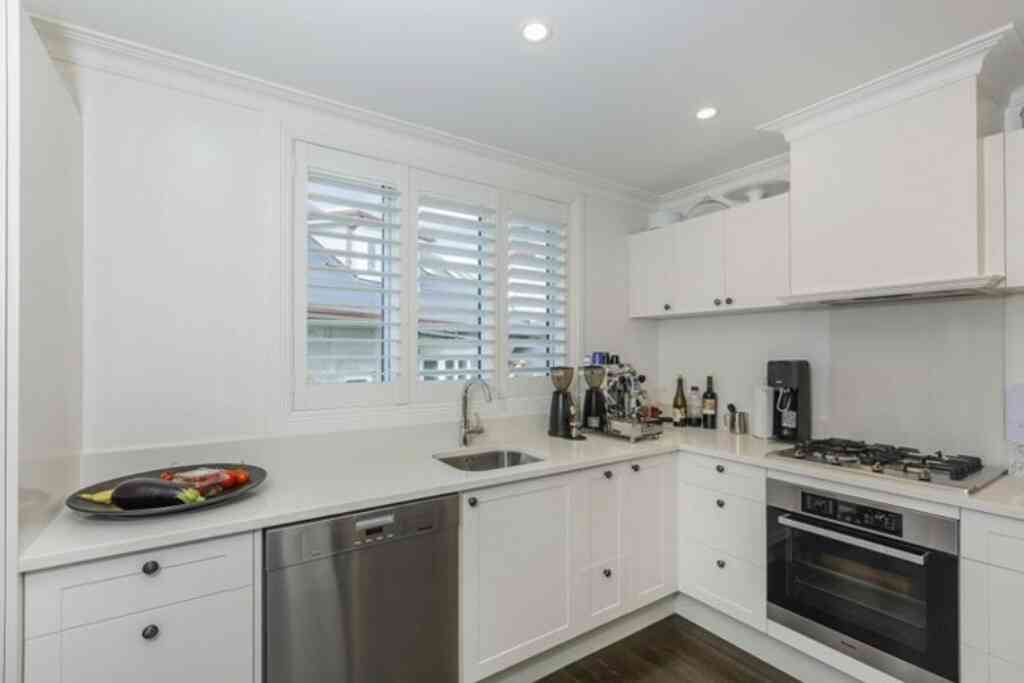 The kitchen is often called the heart of the home, where delicious meals are prepared, and families gather to share quality time. It's essential to make this space not only functional but also aesthetically pleasing. One aspect of kitchen design that's frequently overlooked is the choice of window treatments. The right window treatments can enhance the beauty and functionality of your kitchen. In this blog post, we'll explore the best window treatment options for your kitchen.
When selecting window treatments for areas close to the sink, stove, or other food preparation zones where they may be exposed to water, steam, or grease splatters, a choice is to prioritise functionality and ease of maintenance. In such scenarios, the following options are highly recommended:
1. Faux Wood Blinds: Faux wood blinds are an excellent choice due to their exceptional durability and resistance to moisture. These blinds can withstand water, steam, and grease exposure and are easy to clean with a simple wipe using a damp cloth.
2. Shutters: Shutters are fixed solid panels with larger louvres, making them easier to wipe clean. With multiple material options available including timber with durable 6-layer painted finishes we can find a shutter solution to best fit your space.
3. Sunfilter Blinds: Sunfilter roller blinds are made from a durable mesh-like fabric, these blinds are very easy to wipe clean and don't show stains easily. With our sunfilter blinds, you can stay comfortable and cool while cooking in the kitchen and still enjoying your view or keeping an eye on the kids playing in the garden.

Other things to consider when picking window treatments
Decorative: In the realm of professional kitchen design, window treatments are not merely functional but also serve as decorative elements that enhance the overall aesthetic of the space. While the core work areas necessitate practical considerations, such as light and privacy control, areas in the kitchen designated for relaxation and dining, such as breakfast nooks, offer an opportunity to incorporate window treatments for their decorative impact.
Privacy: When seeking window treatments that cater to consistent privacy requirements, it's essential to strike a balance between maintaining your view of the outside and allowing natural light to filter through while preventing outsiders from peering in.
For example, Roller Shades with Translucent or Woven Materials: Roller shades come in various materials, including translucent or woven options. These materials provide a level of privacy while still permitting diffused natural light to brighten your kitchen. They add a touch of sophistication to the space.
It is essential to consider the functionality that contributes to the kitchen's overall decor, making it a well-rounded choice for spaces where practicality and aesthetics intersect.
Book a free consultation
Nov 20, 2023