‹ Blog
Is Renovating just too Expensive?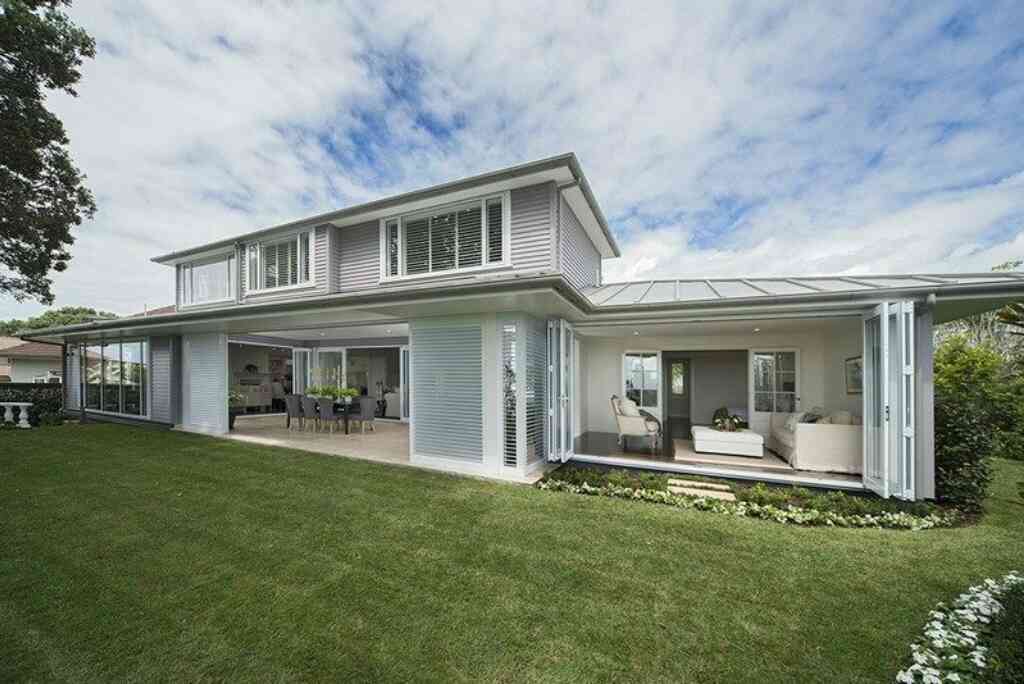 Is Renovating too Expensive? Get new Shutters & Blinds instead!

Fixed price, massive impact. We remove all your old blinds and curtains for free and leave you with stylish, minimalist window furnishings that will make a huge difference to your home.
In New Zealand we like our windows and doors BIG… the bigger the better. Floor to ceiling, wall to wall… so what better way to make a huge difference for a fixed price than recover your windows and doors.
We have a window furnishing for every type of window too. We can make recommendations based on the position of the window, the view through it and what kind of aesthetic we're trying to achieve in the space.
When we walk into a room, we can help guide you through which options will make the most out of the window furnishings. We can de-clutter a room, we can add texture, we can get rid of other houses/buildings and keep the focus in the room, or we can open it all up to admire the view.
Roller Blinds are fantastic for all day sun protection and being able to open up a room. Whether they're over windows or doors they have the ability to roll up to nothing at the top of the frame so you can appreciate a lovely view. We also have different fabric types we can use to maximise your budgets as well as getting the right texture, colour and product features to fit the job. For example: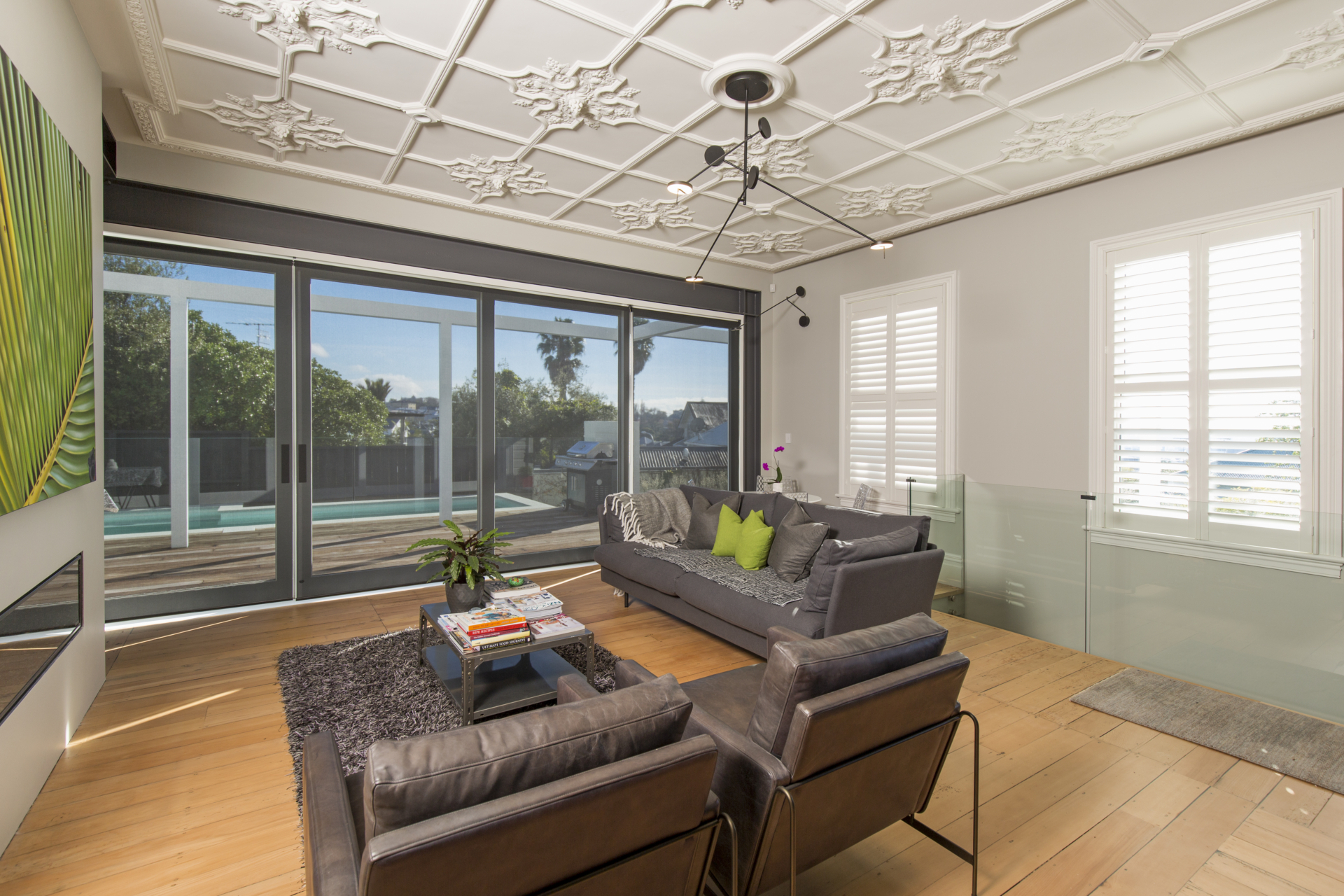 North facing and a living space: You will need a Sunfilter. Sunfilters have an openness factor of 3%, 5% or 10% (so shield 97%, 95% or 90% of the suns rays). The bigger the % the bigger the openness factor and the more you see through the blind so, if you have a lovely view then going for a 10% sunfilter would be the recommendation. The other thing to note here is that the darker the colour the more you see through. Going for a dark colour might seem counter intuitive but they look like a tint on the window or doors and in a really light (north facing) room they look amazing. (See photo – living room)
We have slimline and standard double brackets (depending on the depth of your window frames) that we can use if you need to add another blind into the same window for privacy at night. We often recommend motorising this one too, especially if it's over a door… but more on this later.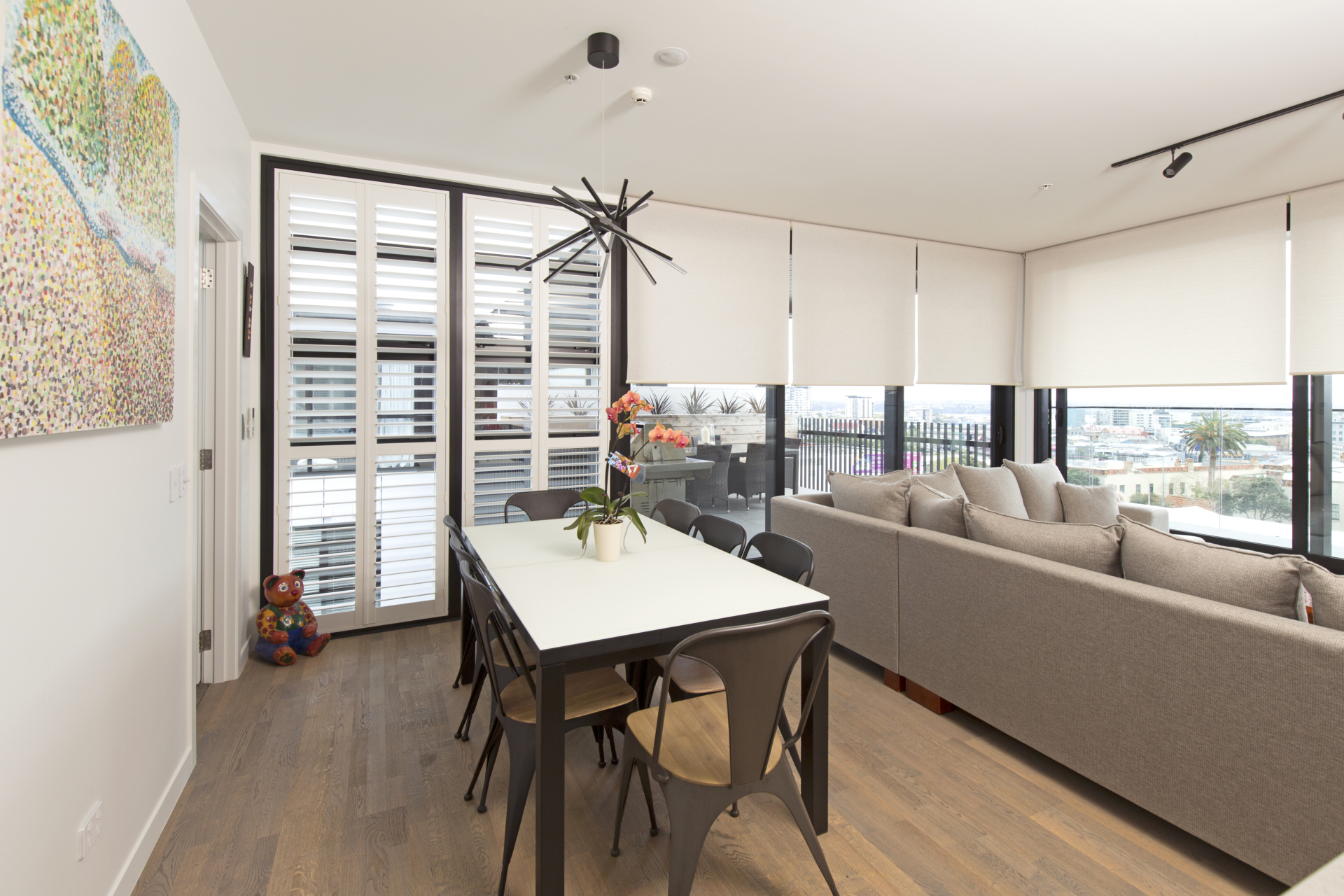 South/East/West Facing living room: We have another fabric in our range we call Lightfiltering. The best way to describe its effect is that it's like opaque glass. During the day it will let light in but you won't be able to see through it. Good for rooms where it won't be down all day. For example East facing, you only need sun protection in the morning so if you're home you can bring the blinds down enough to avoid sunstrike then put them back up. At night when they're down you get complete privacy from them. Often, with the lightfiltering fabric you can get away with one blind rather than two as it provides a dual purpose in certain areas. This fabric comes in a gorgeous Luxury range of stylish textures too, like curtains they're more of a textile than simply providing functional purpose like roller blinds used to be.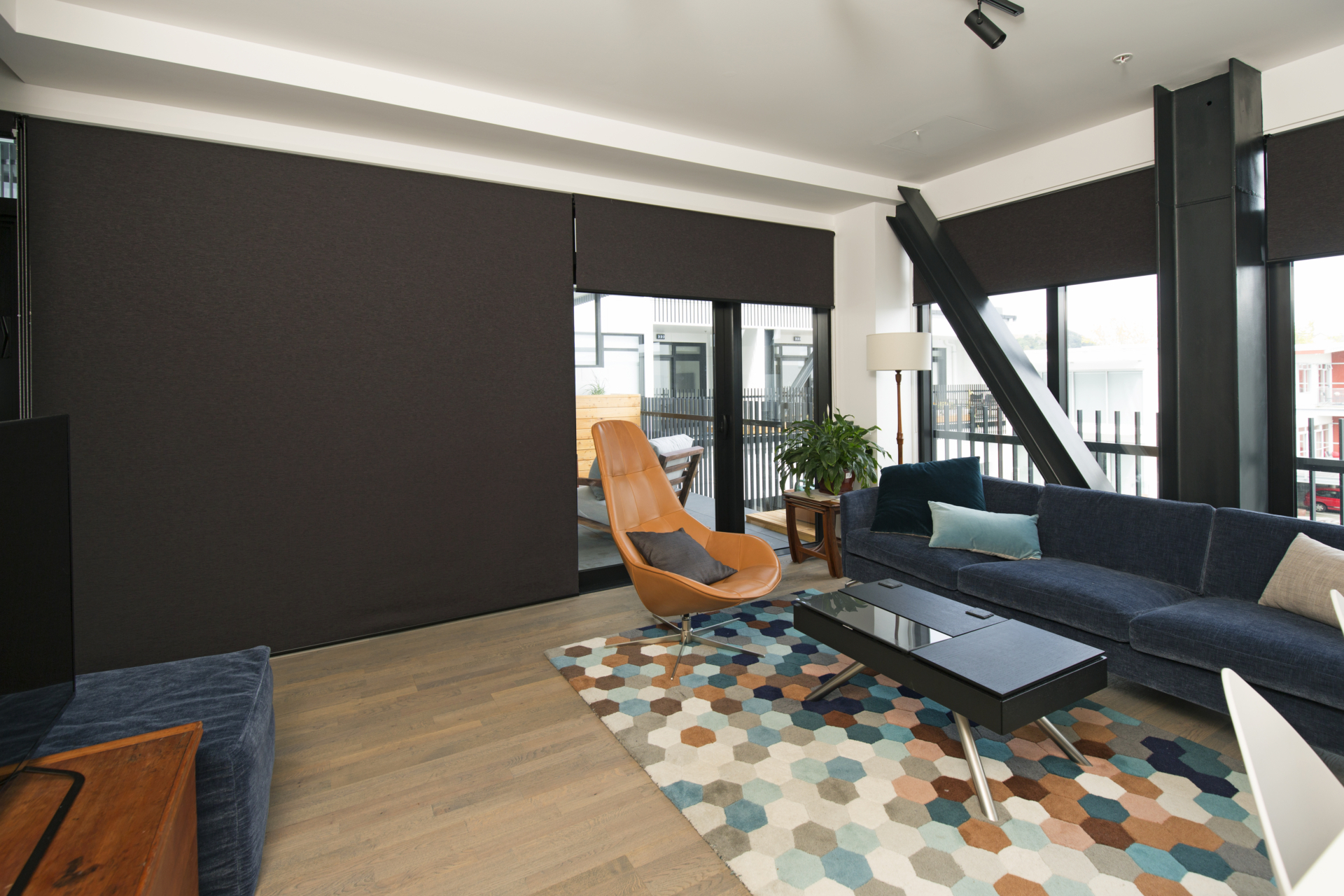 Blockouts are required in bedrooms, as you need them down to sleep for full privacy and also to keep the room dark in the morning. Like the Lightfilter range, these blinds come in a range of stylish and textured fabrics that add to the ambience and style of the room.
We offer motorisation of roller blinds and here too we can extend budgets and add value. Our latest motors include an additional connectivity feature; you can now operate your blinds via an app on your phone that can integrate with multiple Wi-Fi, home automation programs (e.g. Google Home, Alexa & Siri). A simple command like "Hey Google, open living room blinds" will operate your blinds for you. All of our motors still come with a remote in case you're not quite ready for this level of connectivity but don't want to rule it out for the future! The motors are all quiet and discreet; they look amazing and also mean there are no chains hanging down over doors, which is a definite advantage. In terms of maximising budgets, we often recommend to motorise just the Blockouts or any single blinds over doors. The idea is that the Sunfilters (for all day protection) are down all the time and it's the Blockouts that go up/down with day and night. You can work a little smarter instead of harder here by cutting the number of motors in half and still get all the functionality you want. The best thing about motorizing blinds is that you can either control each blind individually on your remote or with voice commands too so when you're home in the weekends you can move each blinds as you need to or by using Channel 00/one voice command you can control ALL the blinds at once; with motorization you can easily switch between your own tailor made layout and a blanket command for ease of use.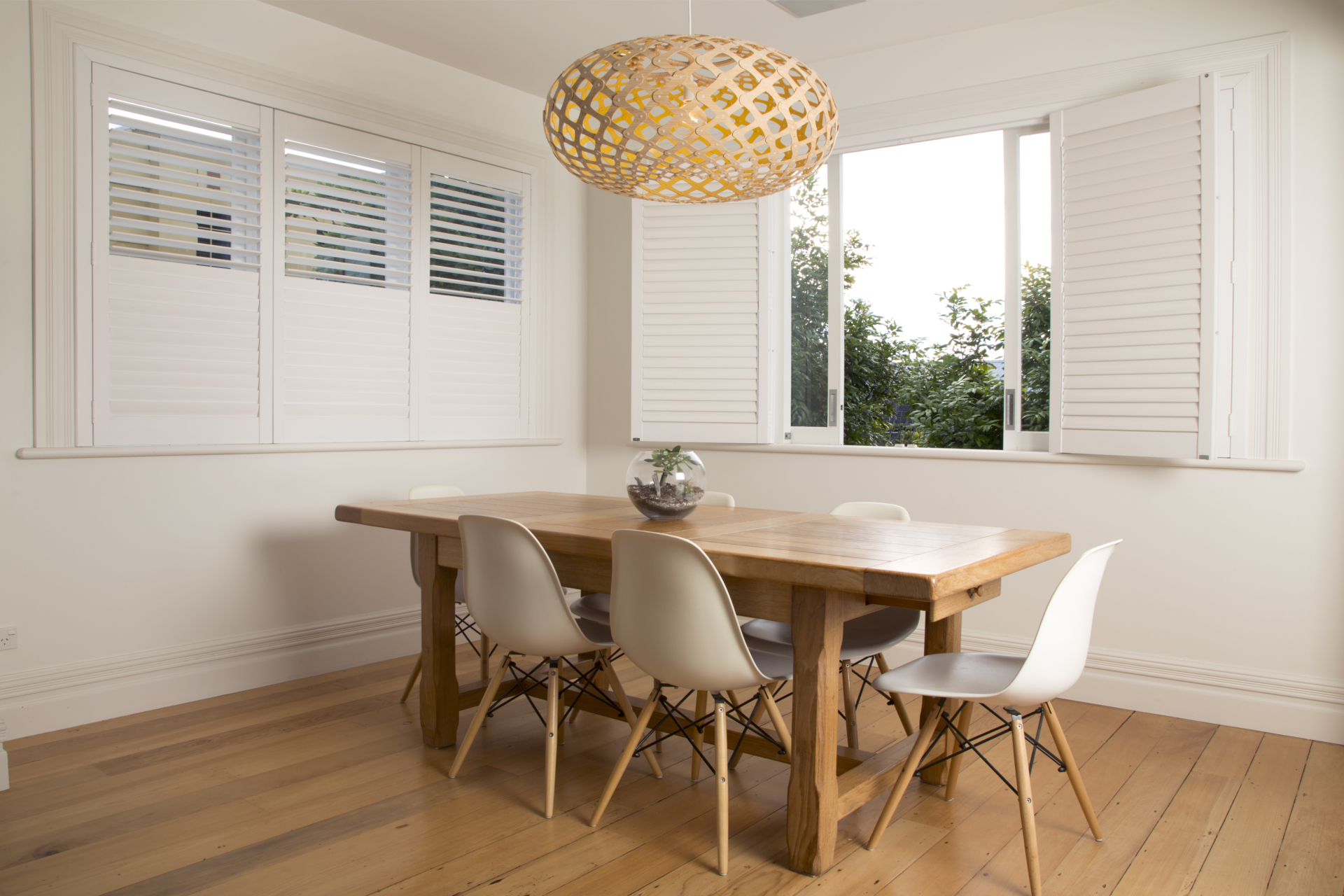 Shutters/Venetian Blinds are also fantastic for light/sun control and for hiding an eyesore outside that just needs to go! As the city is built up more and more and we introduce more high density living we need to control light and sun but also switch the eyes focus away from the house next door and keep it inside the room. This can have a big difference to the aesthetics of a room and how it looks and feels. If there is a huge apartment building next door and your room has an open curtain all you see is the neighbouring building. If you put a louvred window treatment on it you get the benefit of the light coming through but your focus stays in the room to the lovely setting you've created with furniture and accessories.
The bigger the louvres or slats are the less of them there will be over the drop, this helps minimise the clutter and keep the lines clean and open. Our most popular Shutter louvre size is 89mm for this reason. We also have 63mm and 50mm Venetian options, both of which are significantly bigger than the old 25mm Aluminum Venetian blinds.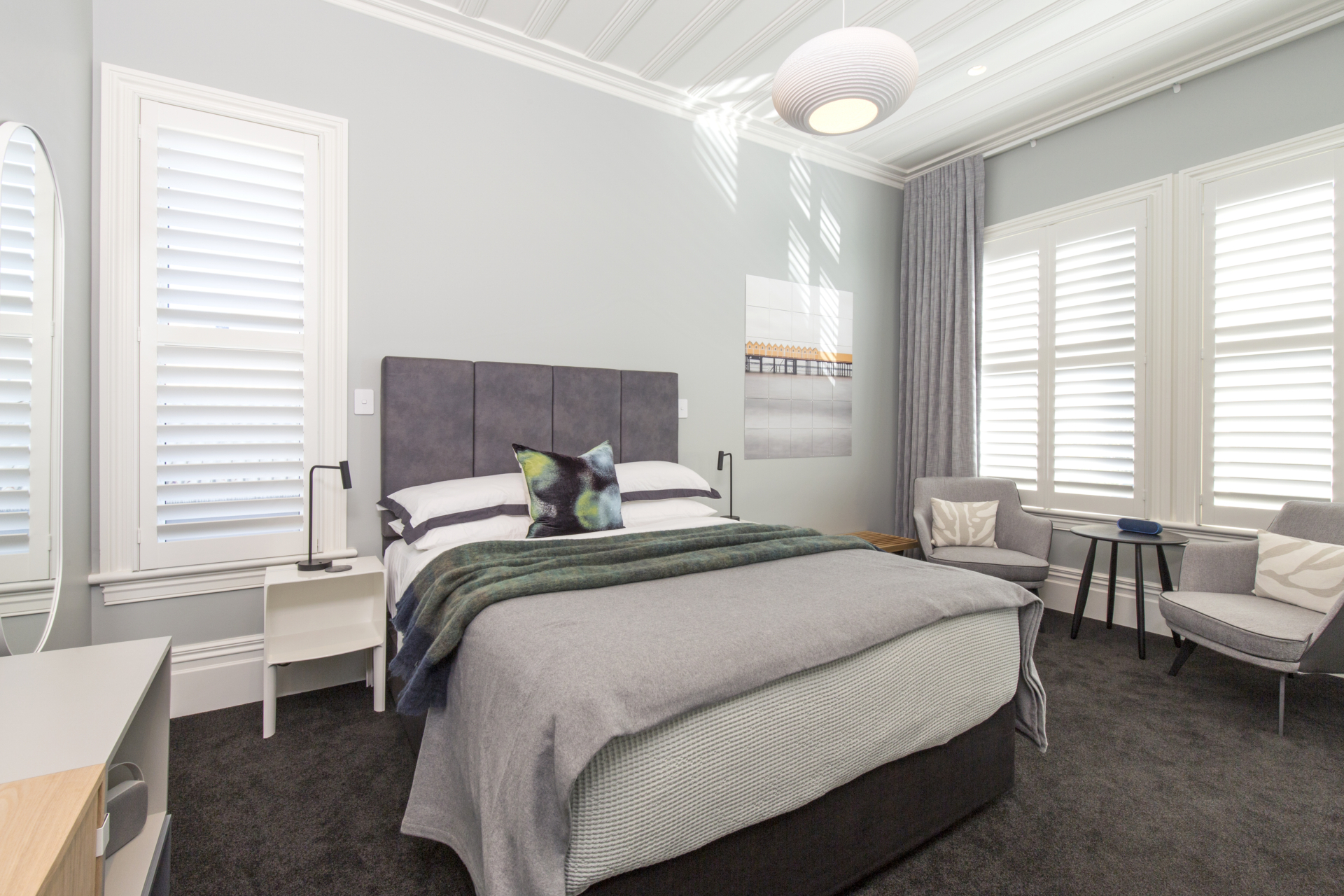 In terms of the Shutters, given the size of the 89mm louvres you get to see a significant amount through them when they're horizontal. They let so much light in, they look amazing and they're so functional. From controlling the light and privacy to being colour matched and looking outstanding in any room, these really are the ultimate window furnishings. They are however designed to be closed and tilted. A major red flag to us is when someone wants to look at an unobstructed view or they're over doors in a main thoroughfare. Be prepared to be questioned to make sure you really want them in these instances as we never want to install a window furnishing that costs a lot of money and functionally under-delivers.
Shutters offer a lot of functionality in that they can be configured in a lot of different ways. We can slide them past each other on tracks, bifold them and hinge them. We can hinge multiple panels off each other or use T Posts to hinge off so you can easily access the windows. We can fit them inside the window frame if there's room or outside if it's a sash window and you don't have the space to swing them open. There are so many options which makes getting the right configuration is important to make sure that it really works for you. We can also split the rotation of the shutters meaning a top section works independently of bottom ones, further maximizing light and privacy.
Give us a call on 0800 483638 to start your customised window furnishings journey with us. Let us know what functionality aspects and style you're looking for and we make recommendations to give you what you need for your home. You can also enquire online via our website to visually see our products in action and use our online quote tool.


Hayley Thompson 27/02/2023
Book a free consultation
Feb 27, 2023