‹ Blog
How should I use Wooden Venetians to insulate my home?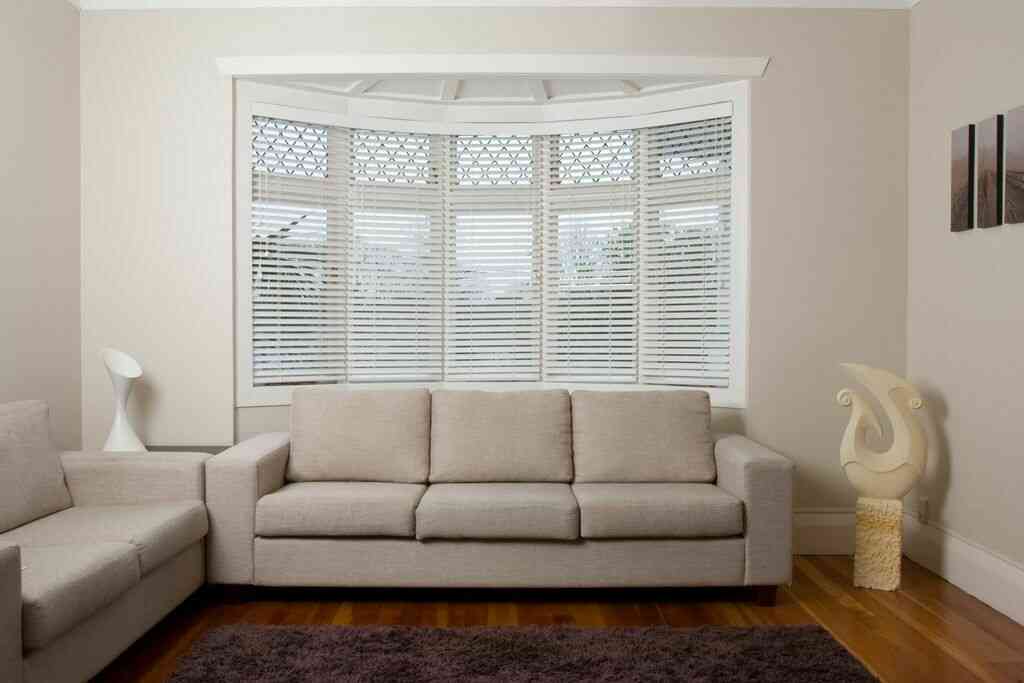 Are you considering wooden blinds? You might wonder if they keep the cold out entirely. So, let's get to the bottom of this question.

When thinking about window insulation, wooden blinds can help keep out cold air to some extent. Still, their effectiveness in insulating a room will depend on various factors, such as the type of wood, the design of the blinds, the quality of installation, and the overall construction of the window area. That's why talking to a specialist about what best suits your needs is essential. Wooden Venetians do a great job of controlling the light and affecting privacy, and they look great under the fully lined curtain if you need a dark room or have insulation problems.
How can we best insulate our windows to keep the cold out?
Investing in energy-efficient treatments
If energy efficiency is a primary concern, consider combining wooden blinds with other insulation measures like weatherstripping, heavy curtains and sealing gaps around windows and doors. Ensuring the overall structural integrity of your home's insulation is sound is the best way to reduce any chance of cold.
Hiring a professional
If you want a 100% perfect fit and a finish that helps keep out cold air, we recommend hiring a professional fitter to install the wooden blinds for you. Ready-made blinds won't fit snugly inside the window; a perfect fit will make a difference. Our deduction is 10mm off the width and 10mm off the height for brackets etc., so it really is a close fit.
Here at Brighshine, we offer two types of wooden blinds:
Faux Wood (PVC) gives you that stylish Wooden Venetian Blind look using vinyl compounds. It's ideal for people wanting to keep the price of an order down as they are much cheaper than wooden blinds. They are, however, a lot heavier, so they will wear on the components much faster than their higher-quality, wooden counterparts. They're suitable in high moisture areas (as are wooden blinds if appropriately painted) and when they're relatively small in width/height, like kitchens, bathrooms and laundries. They also work well in places easily damaged by pets, children and teenagers.
Painted Timber Blinds are the highest quality blind product on the market. Our Poplar timber is stable and lightweight, ensuring straight lines and easy manoeuvrability.
Some benefits of wooden insulation
They are also great in high moisture areas as the paint seals the wood, has no watermarks, and is very light and durable.
Allows natural light to enter the room, benefiting energy efficiency and creating a pleasant atmosphere. By adjusting the slats, you can harness daylight to reduce the need for artificial lighting.
Touch of elegance and warmth to your space. They can enhance the ambience of the room while providing practical light control.
Adjustable slats that can be tilted to various angles, allowing you to control the light entering the room while maintaining privacy. You can tilt the slats upwards, allowing light to filter quickly, blocking direct glare, or tilt them downward to restrict light further. When the slats are closed, they create a barrier that significantly reduces the light entering the room.
Low maintenance requires spot cleaning with a damp cloth to keep them in tip-top condition.
They are highly versatile when shutting the blinds during the winter, they will keep the heat in, and if you open them in the summertime, they allow the breeze to flow through your home.
Ultimately, Wooden blinds can contain some degree of insulation, though they are not a foolproof method for adequate insulation. Venetians are designed to be down and tilted rather than raised and lowered, which also helps retain heat. Using other energy-efficient methods with your wooden window insulation is the best method for keeping the cold out.
Book a free consultation
Aug 28, 2023