‹ Blog
Motorised Roller Blinds | All you need to know!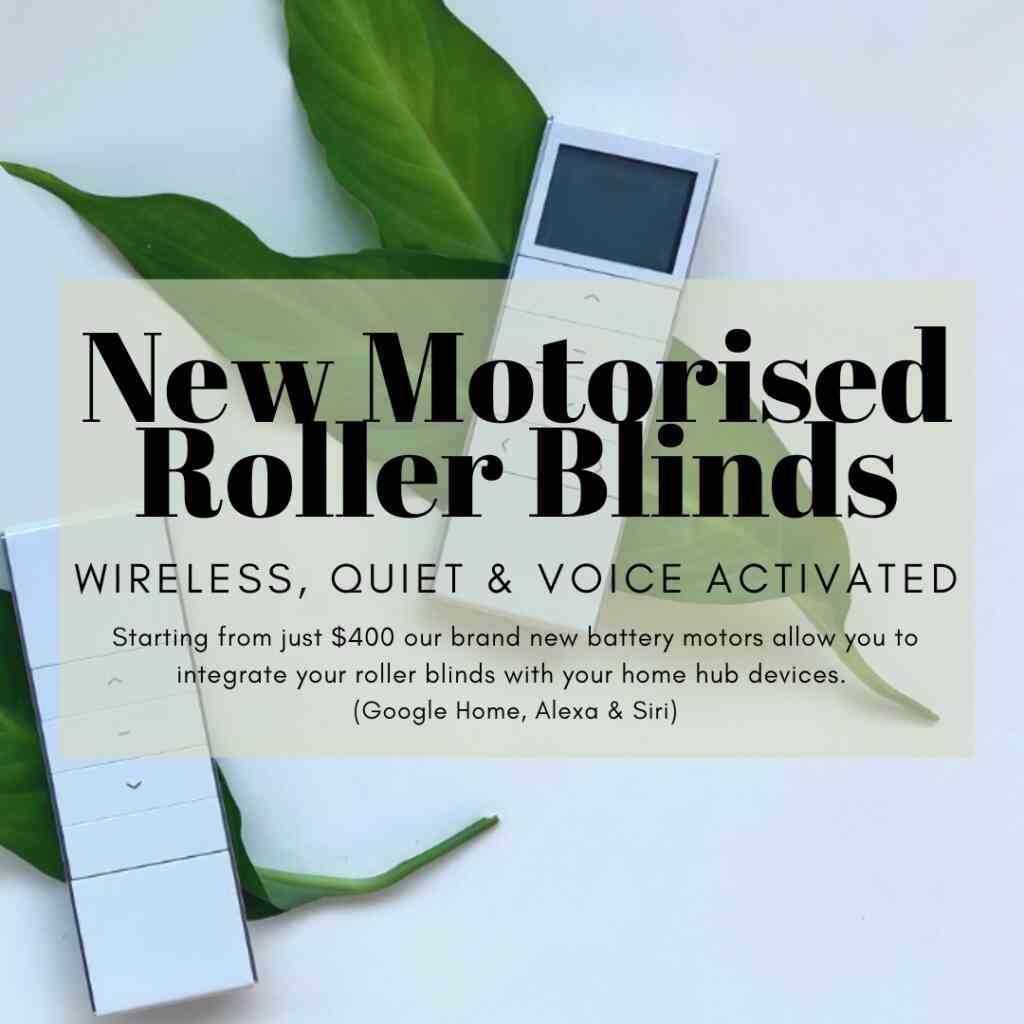 Motorised Roller Blinds: All you need to know!
Motorised roller blinds use to be considered a thing of the future that was out of reach… everyone likes the idea of them but assumes they are too complicated and expensive to actually have in your home. Well, I'm here to tell you that now with modern technology so easily accessible we have motorised options that can cater for any home and a great price point and not to mention the endless benefits they have.
Key Benefits of Motorised Roller Blinds:
No chains required - safer for children & reduces noise
Convenience – command all blinds to go up and down together or individually
Got big windows? - We can easily motorise big blinds and ones that are out of reach
New technology – You can now connect your blinds to our in-home hub devices
Entertaining? – Gives living areas & lounge doors a better indoor-outdoor flow
Luxury Feel – Get the feeling of a more modern and luxurious home.
The easiest and quickest way to motorised either your existing Brightshine roller blinds or new blinds is by opting for our battery powered solution, this way you avoid the costs of electricians and builders cutting holes for the wires. Our battery powered motors are very unobtrusive as 90% of the motor is hidden inside the roller blind tube and is fitted to your window frame the same way as a non-motorised roller blind.
Battery Motor - Operated by a remote as well as via an app using your smart device, costs $400 per motor with optional wireless bridge $200 per order (Optional for Wi-Fi connectivity) and optional charger $50 (Generic USB – micro-USB).
Our battery motors now have a built-in noise reduction feature which makes them quieter than our older model battery motors. You can either purchase them with a wireless bridge to enable them to be controlled by the Connector+ App, this will unlock features like voice commands, timer settings and more. If you are not interested in these features now you can opt for the battery motors without the bridge and just control them via the remote instead.
We also provide hardwire motors for people who are in the building stages and are wanting to connect their motorised roller blinds directly into the mains power supply and/or connect to a built-in home automation system. These motors cost $400 per motor and come with 1x remote per order. If you'd like to you can purchase multiple remotes for an extra $50 per remote. The hardwired motors are great solution for people who are looking to install a lot of blinds in their house or where the blinds are in hard-to-reach places to avoid trouble charging them. When looking into hardwired motors we highly encourage getting in touch with us early on in your build process as we will need to liaise with builders and electricians to ensure the right type of power supply is provided and the holes for the cables are in the right places too.
Motorised blinds are an easy way to bring style and innovation to your home without the unpredictable costs or timeframes of a renovation. Whether you're wanting Siri to open and close your blinds for you on command or you are looking for a convenient solution for blinds over large doors or hard to reach places, we can adapt our blinds to fit your space seamlessly and with a luxurious twist. Get in touch with one of our team to enquire further or read on to see the answers to our FAQs.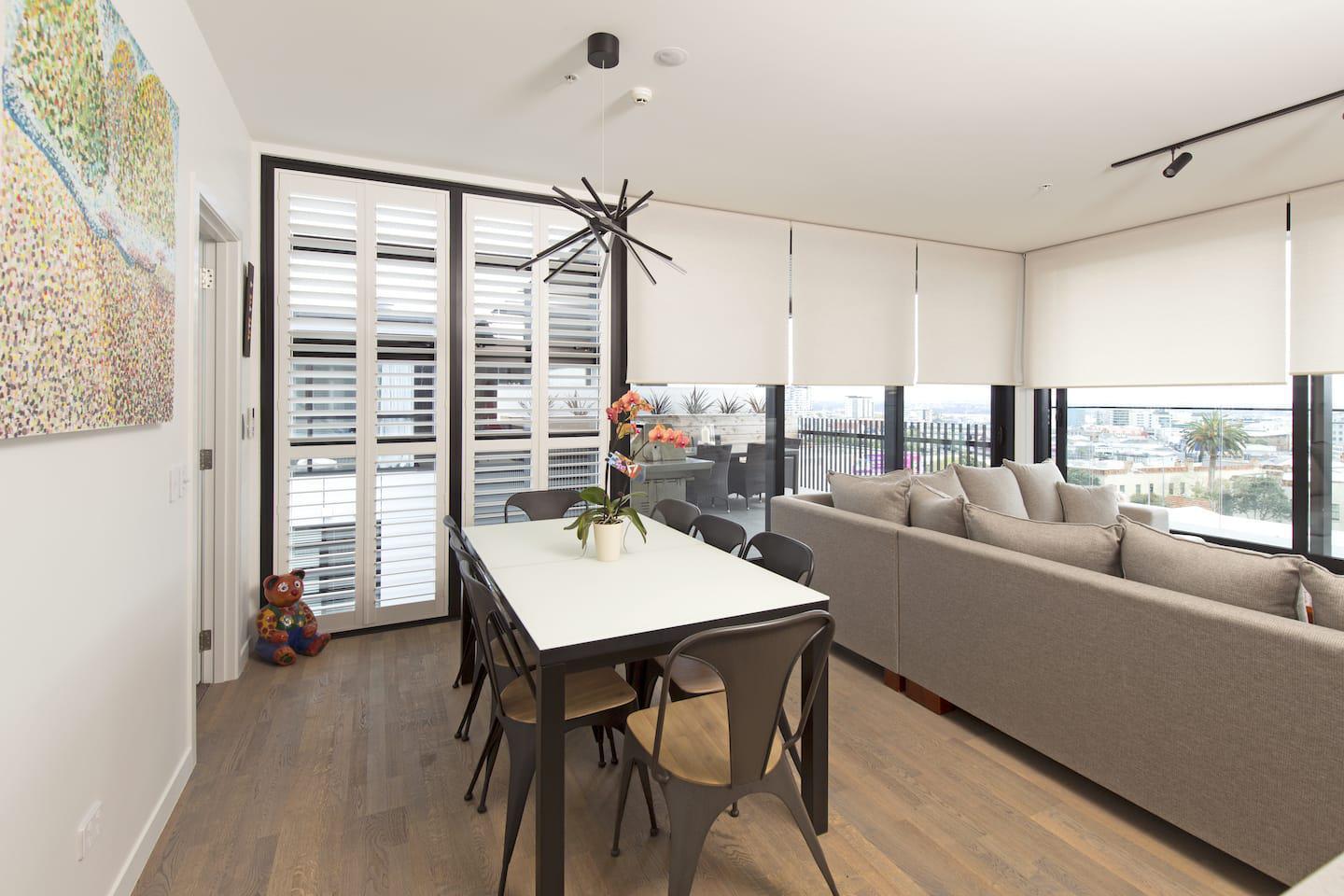 Motorised Roller Blinds | FAQ's

What are motorised blinds?
Adding a motor to your roller blinds means you can raise and lower your blinds with just the touch of a button. It is the ultimate in convenience.

How do motorised blinds work?
We can add a motor to an existing or new roller blind, the motor inserts inside the steel tube and can either be hard wired or battery powered. All our motorised blinds operate via a remote and our newest model has Wi-Fi connectivity so it can be driven by an App on your smart device.

How much do motorised blinds cost?
The cost of motorized blinds will depend on the motor you choose. Our Battery motors are $475 each and our hardwire motors are also $475. We provide 1x remote per order free of charge and any extra are $50 each. Chargers are also $50 each.

Can I connect my motorised blinds to my home automation system or hub?
Yes, our battery motors can be driven by an App that connects to Google Home, Alexa & Siri. We also can provide a hardwired motor that can be wired directly into an existing home automation system.

How do the motors get set up?
If you are based within our two major hubs (Auckland & WaiBop) one of our reps can quote you for motorised blinds and will install them for you if you proceed with the order. We have multiple troubleshooting guides available to support you after purchase and videos HERE on YouTube too.

Can I motorise existing Brightshine roller blinds?
Yes, you can motorise your existing roller blinds. We will need to bring the blinds back into our factory to trip a little bit of fabric off to allow for the motor to fit and then we can reinstall them and set them up for you. Give our team a call for more info around the costs associated with this.

How long does the battery last and how do I charge it?
Our battery motors last about 3-4 months without charging depending on how often they are used. There is a small charger cable that sits up behind the roller that you connect the charger to that then plugs into a normal power socket.

Can I motorise blinds that are across large windows?
All our motors are very strong, which makes them great for motorizing blinds over very large windows. They will have no trouble pulling up blinds that are 3m x 3m for example.

Where can I view your roller blind options and how do I request a quote for Motorised Blinds?
You can view all our roller blinds and different fabrics on our website HERE. To get a quote you can submit an online consultation request and one of our reps can arrange and onsite measure with you or call our customer service team on 0800 483 638.


Book a free consultation
Mar 23, 2022